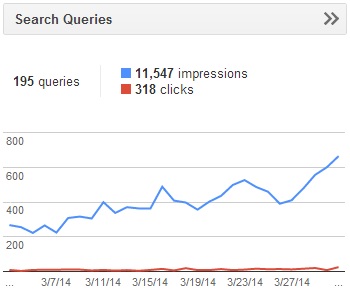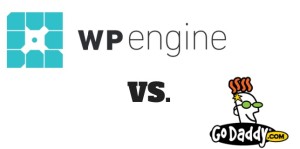 Owning and marketing websites can be fun work but did you know that there are technical aspects of your website that you should be aware of that can negatively effect your search rankings and organic traffic to your site? One of those metrics is your website load speed. How important is website speed? If your website doesn't load or respond quickly enough to a query by the search engine then it may be holding you back. I was hosting this WordPress site (nathansauser.com) on GoDaddy's shared hosting and noticed that my page load speeds were pretty bad. I decided to switch to WP Engine and the results will amaze you. First, let me give you some background on website speed and why it is an important metric to me.
*Disclaimer – This is a personal review. Affiliate links will only appear at the end of the post, should you choose to use them 😉
Why is Website Speed Important?
Mainly because Google themselves said they use site speed as a ranking factor back in 2010. As Google points out in that blog post, page speed does not outweigh any on-page relevancy factors, meaning your page still has to be relevant to the searcher's query. Google also goes on to say that before adding site speed as a ranking factor, they had done rigorous testing on their own products and found that faster sites improve the user experience and also reduce operating costs. In addition, having a fast website is a function of reliable web hosting. As of March 2014, all of the major US search engines have begun using site speed as an important factor for traditional websites and also for mobile versions of websites. If I were you, I'd be giving considerations to any mobile websites or applications you have out there because mobile web traffic is in the process of exploding due to smartphone and table usage.
Why Switch WordPress Hosting to WP Engine from GoDaddy?
I think we've discussed enough reasons why you need a fast website, clearly the fact that Google thinks its important is reason enough. There are a number of free page speed tools you can use to check the speed of your website, the one I use is the Crawl report in Google Webmaster Tools. You can also use the Google Page Speed Tool, Pingdom, and Web Page Test among many others that are available for free.
I went into the Crawl report in Webmaster Tools and I saw that the highest time spent downloading a page was 1,984 milliseconds, or almost 2 seconds. The average for the last 30 days at the time was 1,365 milliseconds which is almost at 1.5 seconds for a web page to download. And finally, the last metric was the lowest time to download a page which was 961 milliseconds, or almost 1 second. Those are pretty awful web hosting metrics but this is typically the result when you have a company trying to sell web hosting on volume, not quality. So because GoDaddy doesn't seem to care much about their hosting customers, or reduce their own operating costs, I decided to move to a new host.
I asked myself, so who is WP engine? I started looking into WP Engine and other hosts and without fail, I always ran into a lot of satisfied WP Engine customers on Twitter and other places online and they always seem to be very highly recommended. I looked into the migration process and it looked easy enough so I made the plunge. I purchased my WP Engine package by using a Moz.com Pro Perk for a 4 month free discount for the WP Engine Personal Package (Click here to view the WP Engine Hosting Packages). The Personal Package comes with 1 WordPress install, 25,000 visits per month, 10 GB storage, and Unlimited Data Transfer retails for $29 per month, with the Moz discount it'll cost me $19.33 per month.
WP Engine vs. GoDaddy WordPress Hosting
After getting the site migrated and all set-up, I could see increased website performance in a few ways:
1) Increased organic traffic across the board (Google, Bing, Yahoo) – almost 15%!!
2) Increase in Google crawler activity
3) Time Spent Downloading a Page in Google Webmaster Tools plunged . . .
Here's the 'Time Spent Downloading a Page' graph from Webmaster Tools, 15 days after migrating to WP Engine:

Time Downloading a Page Metrics: High – 1,984, Average – 1,101, Low – 184 – WOW!
And take a look at the metrics for 'Pages Crawled per Day' for the first 15 after migrating to WP Engine:

One important thing to keep in mind is that I have not added any new pages to the website, I've only moved it to a new more efficient web host, WP Engine. Google has clearly has increased the number of pages it crawls per day since I switched hosts in the middle of February 2014.
Conclusion: WP Engine is reliable Web Hosting
My GoDaddy web hosting cost me $6.99 per month. The WP Engine Personal package retails for $29 per month (unless you have a WP Engine coupon code or deal). For me, this falls into the category of "you get what you pay for" and I can tell you that if I was running a  Wordpress site for a business, I'd have my website hosted with WP Engine. Even though WP Engine is almost 4 times more expensive per month, the reliability and performance of their hosting package is what really counts for me. Just look back at the WP Engine vs. Godaddy metrics I've provided and make the decision for yourself. If you have any comments or questions, please leave them below.
If you enjoyed this post, please pass it on and share it with your friends! Here you go:

Update 3/31/2014
So it's been about a month and a half since I made the switch over to WP Engine and I have to say that I'm thoroughly impressed with everything. The web interface is simple, yet gives you all the tools you need to complete the job. And the Time Spent Downloading a Page stats are still really, really good when compared with GoDaddy:

Time Downloading a Page Metrics: High – 1,984, Average – 760, Low – 108
*The Average time decreased by almost 30%!
And look at the graph of the Google organic search impressions over the last 30 days. Since I haven't added any new pages to the site I think improving the website load time is big contributor to the increase. I know there are other Googley factors at work but since I haven't made any other changes to the website, the switch to WP Engine gets the nod!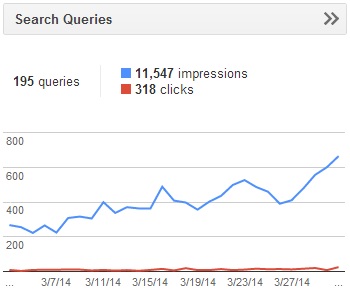 Thanks for reading this post! Please use one of the buttons below to share it with others you know that could increase traffic to their website just by changing web hosting to WP Engine.