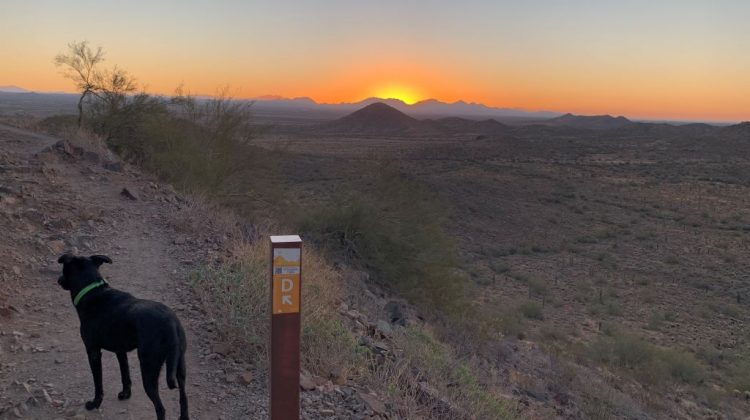 The Dixie Mountain Loop trail is located in the Phoenix Sonoran Desert Preserve and is a great place to hike, bike, or horse ride. It's a popular hiking and trail running area because it can be completed in segments. The loop is well-marked with trail signage that tells you what route you're on and the distance and elevation. In addition, there are well-maintained restrooms with running water at the Desert Vista Trailhead, which makes it easy to have a picnic during your hiking trip.
The Dixie Mountain Loop is a great hike for beginners, families, and anyone looking for an easy and beautiful hike near Phoenix. It's also a great trail to take your dog on during the late spring and summer months when it can be too hot for them in the city.
Distance & Elevation
The Dixie Mountain Loop is a beautiful trail that features towering saguaro cactus, Sonoran desert scrub, and views of the surrounding hills. It's also a great beginner hike. However, the trail has a few places that are rocky and can be difficult for some, so I wouldn't recommend it for those with mobility issues or children who aren't good at picking their way over uneven ground. The Dixie Mountain Loop (with Hawk's Nest added) is 4.2 miles long and follows a loop trail with an elevation gain of 600 feet.
Location
TRAIL START: The trailhead, is located at the Desert Vista Trailhead in Phoenix. Go north on Desert Vista Trail (name of the road) until you reach the entrance sign to the Desert Vista Trail. This area has restrooms and water fountains. You will see a sign that says "Hawk's Nest" at this point. Park in the lot and start walking towards the North, as indicated by the Desert Vista Trail signpost. When you reach a fork in the road, go left onto Hawk's Nest Trail, which continues straight into Dixie Mountain Loop Trail.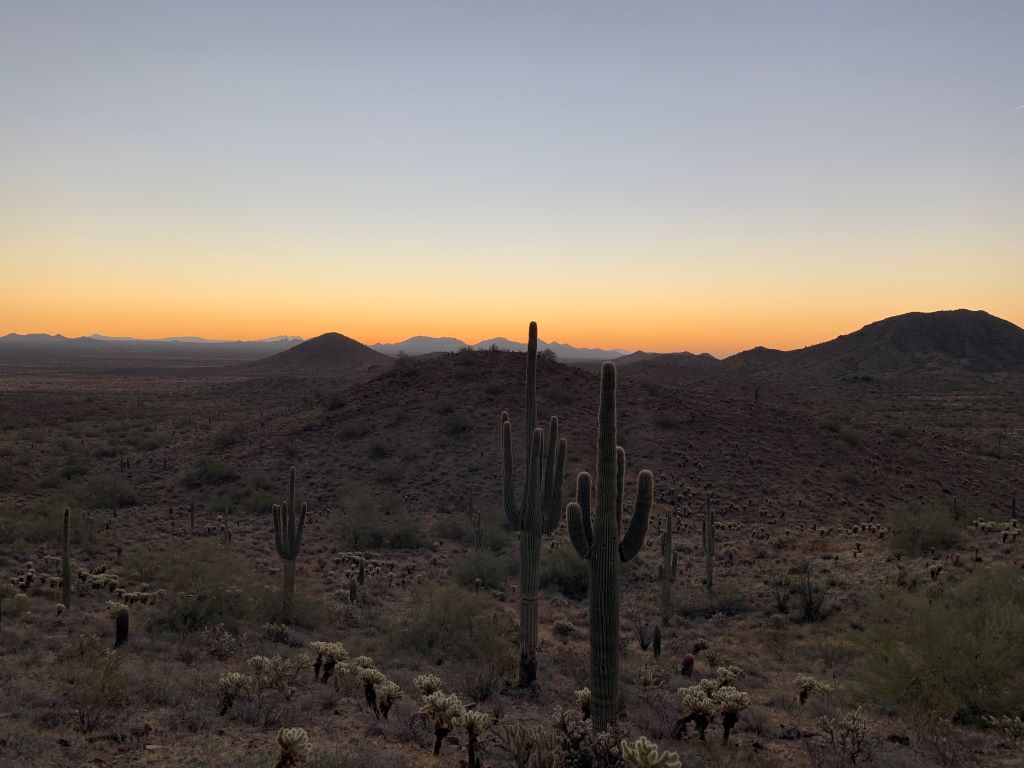 Difficulty
The loop trail is easygoing with rolling hills and a little bit of uneven terrain. It's not too strenuous, so it's mostly considered an easy hike. However, since it's in a desert environment, don't forget the sunscreen and lots of water! When hiking in the Sonoran desert, remember to bring at least one gallon of water per person per day.
Most people do this hike clockwise, but you can go either direction. If you go counter-clockwise, you'll be hiking up on both sides of Dixie Mountain with some switchbacks up, but nothing too hard.
Good for Mountain Biking?
Yes, absolutely! Depending on your skill level, yes the Dixie Mountain Loop would be good for mountain biking. There are other trails within the Phoenix Sonoran Preserve system that might be better suited for beginners or novice bikers. If you aren't sure, review this link from the Mountain Biking Project.
The Dixie Mountain Loop Trail is an excellent hike for beginner adventurers, including the whole family! The trail is well-maintained, marked, and easy to moderate, making it a great way to ease into hiking in the desert southwest.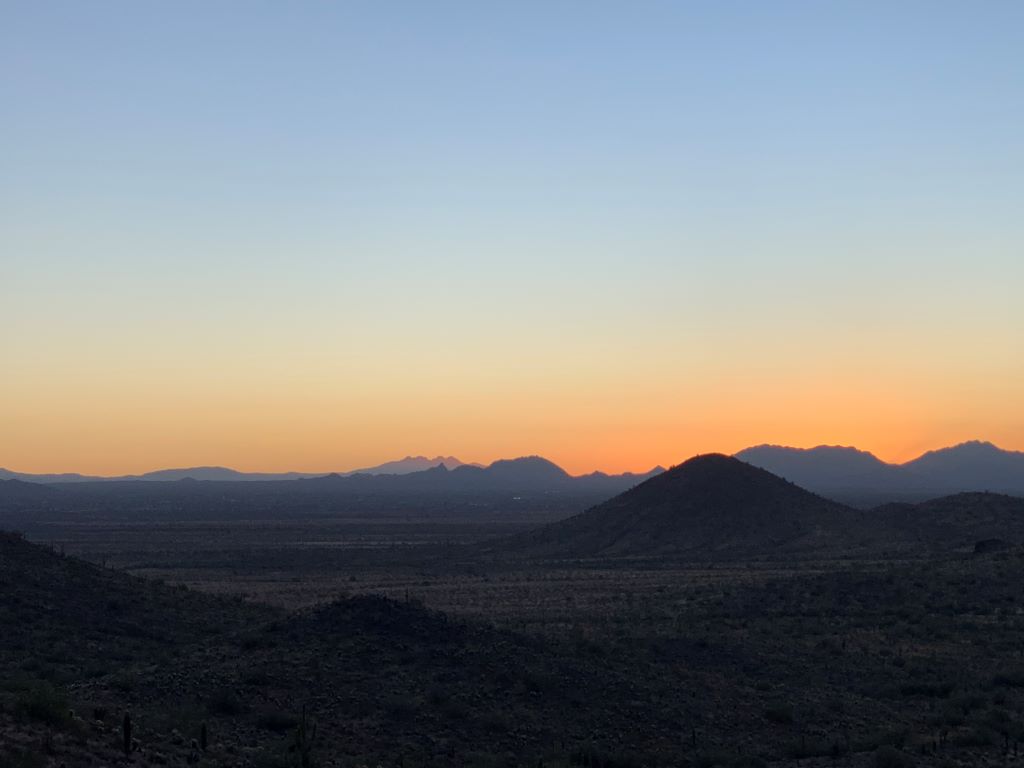 Important Information
Address
1900 W Desert Vista Trail, Phoenix, AZ 85085
Link: https://goo.gl/maps/5sbZPkvERpoQBpf58
Trailhead Map
Google Map to Desert Vista Trailhead:
Trail Map
https://www.hikingproject.com/trail/7015560/dixie-mountain-loop
https://www.phoenix.gov/parkssite/Documents/PKS_NRD/Map%20-%20Sonoran%20Preserve.pdf