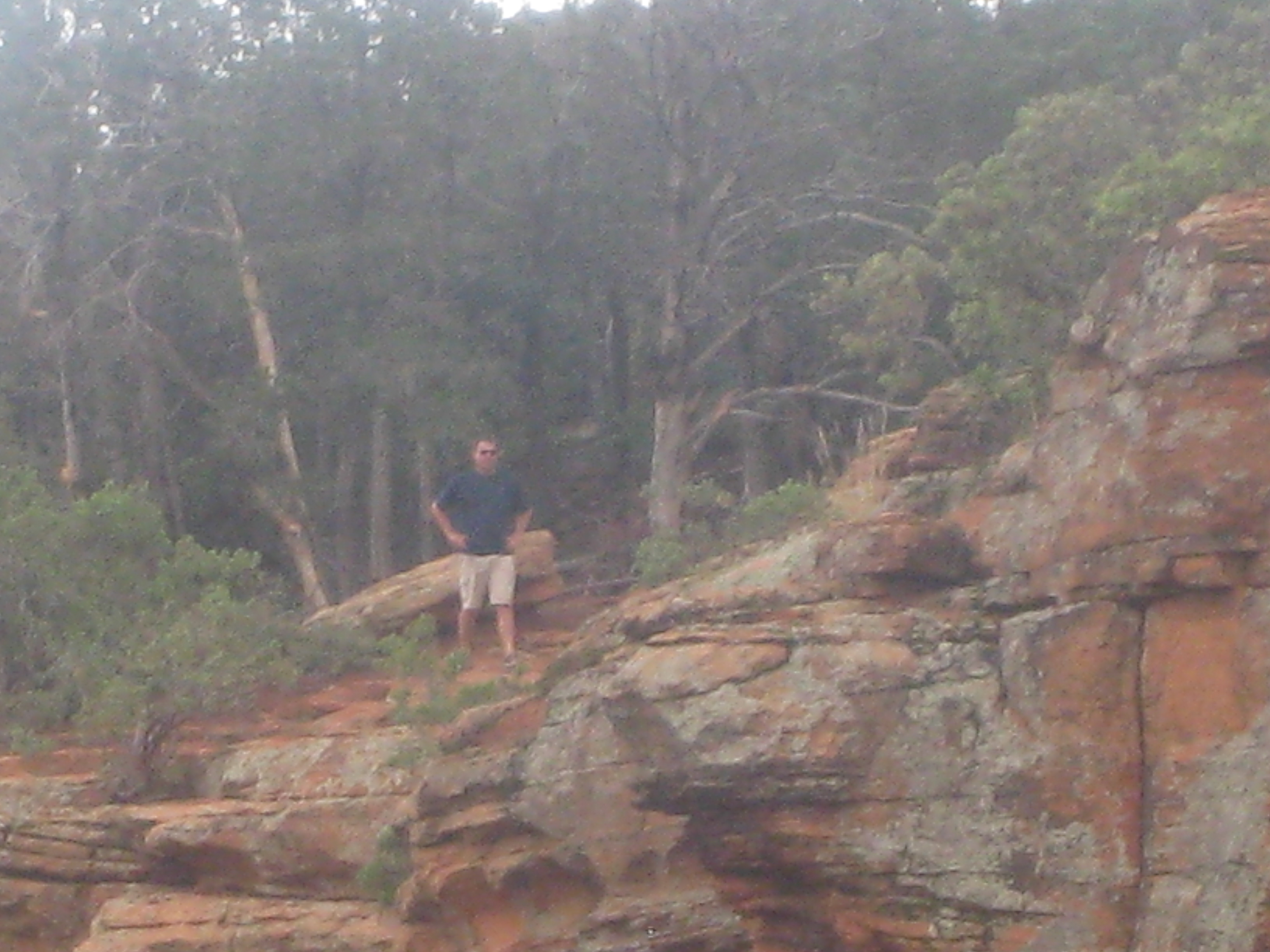 Sedona hiking is some of the most exciting and enjoyable hiking in the desert southwest. One of the most exciting hikes around Sedona is Devil's Bridge. It is a steep hike up to the largest natural stone arch in the Sedona, AZ area. This really is a great hike to do if you are in the Sedona area. If you are with a group this hike is a great one for photo opportunities as you can have your picture taken on the Devil's bridge itself. I'll admit, it is a little scary to be standing on the bridge made out of sandstone but it's one of my favorite hikes in the Sedona area. Read on to see my review of the hike and also for driving directions & GPS coordinates to the trailhead. If you have a day to spend in Sedona, you need to make time to hike Devil's Bridge, it is a must-see hike.
More great Sedona hikes can be found in this book:
Devil's Bridge Sedona Hike Difficulty
How hard is the hike? In terms of difficulty, this is a moderate level hike. It is a pretty steep climb at times but if you're in decent shape, you'll be fine. It's definitely not a good hike for your dog. We took our black lab about 3/4 of the way before we realized there were some areas that needed some moderate climbing. It wasn't so much that he couldn't get up we were just worried about him coming down and possibly getting hurt.
The hike is about 1 mile each way, 2 miles round trip. As I stated before because of the steepness it is a pretty decent workout for being a relatively short hike. Expect the hike to take about an hour and that should allow for time to take in the red rock views.
Devil's Bridge is a natural stone arch that is reachable with a moderate amount of climbing (up some 400 feet). It is about 1 mile to the arch and the view of the arch is well worth the climb. The trail splits about ¾ miles up. The right trail goes to the top of the arch and the left trail goes beneath the arch. You'll be hiking up some steep natural stone steps (with no handrails) so if you have a fear of heights, you may want to be extra careful on this hike.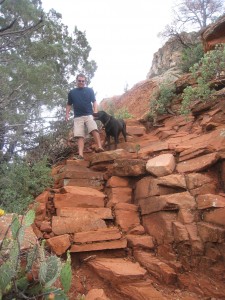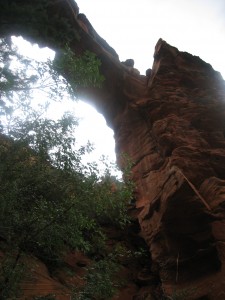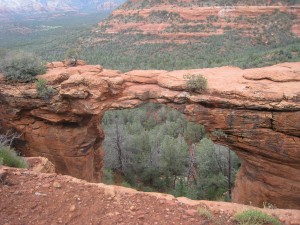 Driving Directions
Directions: From the "Y" (the intersection of State Route 89A and State Route 179), drive towards Cottonwood 3 miles. Turn right on to Dry Creek Road. Stay on Dry Creek for 3 miles and turn right on FR 152. Proceed for 1.1 miles to the parking area on your right at GPS coordinates: 34° 54.172′ N; 111° 48.833′ W. FR 152 can be a very rough dirt road so a high clearance vehicle is recommended. These directions are based upon the assumption that you are already in or close to Sedona, AZ.
GPS Coordinates for the Trailhead
Here are the exact GPS coordinates for the Devil's Bridge trailhead: GPS coordinates: 34° 54.172′ N; 111° 48.833′ W
If you have any comments or would like to share your pictures, please leave a comment. Thanks!