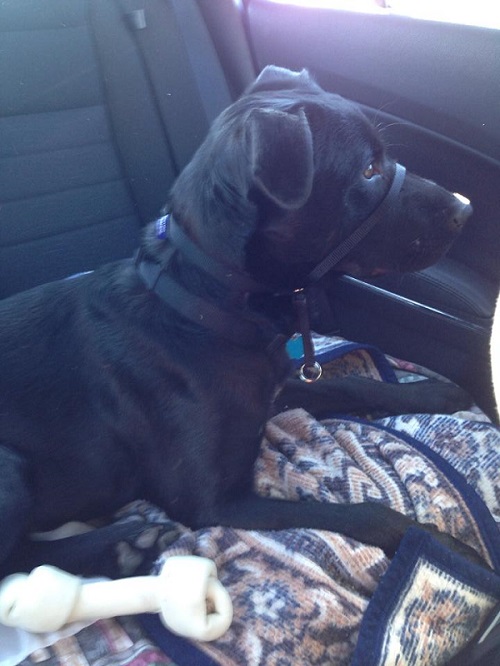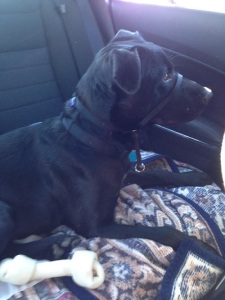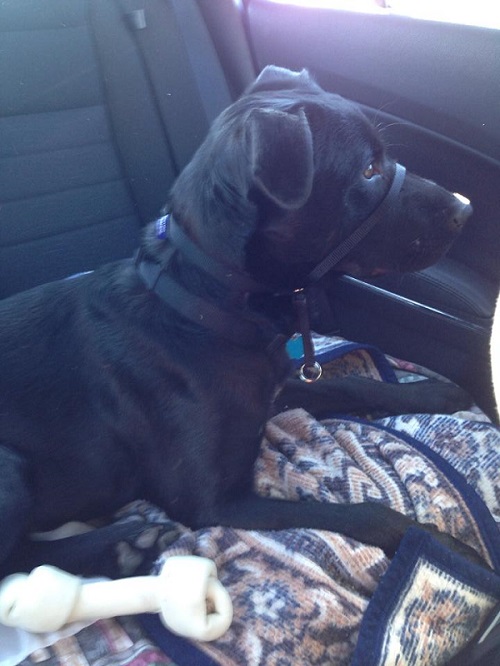 One year ago today, our family got another dog. He was a rescue that was found wandering Interstate 20 in Dallas, Texas, here's Tommy's story:
A little background first . . .
Denise has a former co-worker named Tom who lived around Dallas, TX. He is a very kind man who cares deeply about dogs who have been abandoned or discarded and he would use tools like Facebook to monitor his local dog shelters for new arrivals. The shelters were actually kill shelters and from prior experience he knew that when he saw a dog's picture posted on the Facebook page, they had about a week to live. Tom knew the deal because he had previously rescued a dog from a shelter just as the week was coming to a close so that he could find the dog a new home. Tom already had a Beagle of his own and was unable to keep another dog long-term but is kind enough to take in other dogs long enough to find them new loving homes. In November 2013 the dog shelter posted a picture of a black lab they had just received and it caught Tom's attention right away because he couldn't believe that someone would discard a Labrador Retriever given how smart and loyal dogs they are. So Tom, waited and watched the shelter's Facebook page counting down the days. He noticed that the lab was still there so on the last day he went down to the shelter to check the dog out.
Charlie, was a semi-malnourished black lab mix that was found wandering around Interstate 20 in the Dallas Metroplex area. Nothing more was known about him, he had no identification at all. No tags or microchip to say who he belonged to or where he came from. Charlie was just a number, in fact Charlie wasn't even his name, they gave him the name when he arrived at the shelter. Tom first met Charlie and was instantly assured of his previous notion of how someone could discard such a loving and loyal dog. Even, though Tom probably had his mind made up to take Charlie before he even met him, his mind was made up now. Tom rescued Charlie from the shelter and took him home and started the process of finding him a permanent home.
The Sauser Family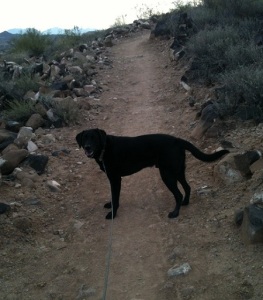 Denise and I already had a black lab, Ozzie. We got Ozzie in April after he was born February 26, 2005. Ozzie has been with us from close to the very beginning of our relationship together. In fact, we picked Ozzie up a week after I moved in with Denise (how was that for timing!). We'd often thought of getting another dog but we'd always put it off because we just weren't sure if the timing was right or if we were a 2 dog family. All of that changed around Thanksgiving of 2013 when Denise's former co-worker Tom posted a picture of Charlie, the black lab mix that he had just rescued from the shelter. Tom needed to find a home for Charlie because well, he didn't have a 2 dog household either!! Tom posted a picture of Charlie on Facebook and said he had a perfect little puppy who was looking for a loving home. Well suffice it to say Denise and I decided it was time to add another member to our Wolfpack. We were about to become the 4 best friends anyone could have!
Logistics had a way of working out as Tom was heading out of Texas for the holidays around the middle of December and was able to "meet us halfway" in Albuquerque, NM. So we worked it out that he would drop off Charlie at PetSmart and board him there for two nights and then we would pick him up on Saturday December 14. Since that was all figured out, we felt like Charlie needed a new name, something . . . meaningful.
Tommy Boy Ryder
We thought about names and came up with a few ideas and then it hit us, how about Tom? We can name him after the kind soul who saved his life? Yea, that's cool, hey, my middle name is Thomas, named after my uncle (Tom Sauser). Ever seen the movie Tommy Boy with the late Chris Farley? Great movie. Well, there it is, Tommy Boy. That settles it, we'll name him Tommy Boy! So we let Tom know in advance so he could start calling Charlie, Tommy Boy in advance of us picking him up so that he might start recognizing that as his name. Although, it turns out, Tommy Boy wouldn't be his full name just yet. One weekend we were with our nephews and our almost 4 yr old nephew Jacob announced that he had a name for our new dog. "I think you should name him Ryder" Jacob pronounced! Hmmm, well? Um, we already have Tommy Boy. "Well, Ryder is my best friend at preschool," Jacob said. Seeing that we needed to come up with a quick compromise, Denise says "Ok, how about we call him Tommy Boy Ryder?" Jacob smiles and says "Yea, that sounds cool!" So that is how Charlie the rescue got his "full" name Tommy Boy Ryder.
Taking Tommy Boy Home
On December 14, 2013 we boarded a Southwest flight to Albuquerque, NM and rented a one-way car back to Phoenix. We went to the PetSmart where Tommy Boy was and we picked him up. From the first time we met him we realized he was a special guy, he peed all over the lobby of the pet hotel. Denise had a near miss as he almost peed on her as he just kept going, and going. I guess he was just as excited to see us as we were him?? Here are some pictures of us picking up Tommy and of the ride home:
We took Tommy Boy to the veterinarian the first week we had him as we wanted him to get checked out and he also needed to be neutered. We asked the vet how old he thought Tommy Boy was and he said," Well when did you guys get him?" We responded by saying December 14th. He said well, I would consider that his birthday and that he's one year old. He was able to tell by looking at his teeth approximately how old he was. As you can see from some of the pictures, he has grown up (and filled out) quite a bit from when we got him. So far, Tommy's favorite birthday activities are hiking and playing with tennis balls.
Fast forward to today, December 14, 2014. We've seen Tommy Boy and Ozzie grow in ways we never expected. About a month or so after we brought Tommy Boy home, he started to loosen up and let down his guard more and more. He probably wasn't sure he was even staying at our house as he had bounced around a lot in his short life, not to mention what had gone on prior to Tom rescuing him in Texas. The two dogs have become friends and partners, Ozzie has accepted that Tommy is staying, and Tommy has realized he is part of our family now. Things were a little dicey at times but with help from Partners Dog Training in Cave Creek Tommy is well on his way to being a very obedient and great dog. Both Denise and I have a very strong belief that Tommy Boy probably knew or at least had an idea of what he was facing when he went to the shelter. You can literally see the gratefulness in his eyes and in his actions, that someone had the heart to give him a second chance at life.
Happy 2nd Birthday, Tommy Boy Ryder!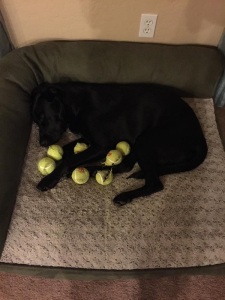 How can you help?
If you would like to help orphaned or discarded pets here are a couple of things that you can do:
If you want a pet, look for local shelters and see if you can find a pet that suits you or your family's wants. In Phoenix, we have different rescue groups for different breeds of dogs.
If you are looking to get a dog or cat, please don't purchase one that was raised in a puppy mill or some other poorly run operation. There are also respectable breeders out there if you choose not to rescue an animal.
If you don't want a pet, see if you can find local shelters and ask them or look on their website (or Facebook page) for information on how you can donate. Very often it doesn't have to be money, you can volunteer your time, or even donate food or treats to help them out. How often do you skip over coupons for pet treats or food?